Robust code for hassle free and secure transactions
All the features developed with focus on user experience
The founder of Lainaaja turned to Virtueinfo with a vision and our experienced team made that dream come to reality with an exceptional website that is widely popular amongst lenders and borrowers.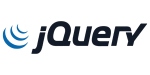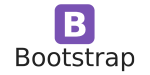 Related projects
Engajer
Virtueinfo understood the vision of the founder and created a website which not only fulfilled their requirements but also created a way for thousands of people to connect with each other via this powerful platform.

Relaxi
Virtueinfo developed Relaxi keeping in mind the flexibility of the users and hence all the functionalities and site structure has been kept user friendly ensuring a smooth appointment booking process to all Relaxi Centers.

Heltha
Virtueinfo developed a platform for Heltha that facilitated both doctors and patients, as doctors can provide consultations at flexible schedule and patients can get consultations at their home.