Custom Front End Development Services | Hire Frontend Developers
Virtueinfo is always ready to help you with the enhanced user experience according to your needs through the interactive designs, responsiveness and user-friendliness elements. Our team of frontend developers have the utmost capability to work on trending functionalities, accessibility, navigation and improving performance into your existing web project and make it consistent across all devices and browsers.
Connecting Functionality with Appearance
Virtueinfo's team of web-development experts have that visionary eye for designing most prolific user interfaces. We have also customized web-apps that are simply the best in functionalities and other features. Those apps are well-furnished with outstanding performance specific features, excellent user experiences on any desktop, mobile, tablet or devices.
of page load time occurs at the frontend side
delay downrates your conversion by 7%
indicate design as a reason for which they do not prefer certain websites
mobile users leave website earlier if they find that it is not responsive
Our Experiences on Frontend Development so far…
We believe in sharing our hands-on proficiency widely in all areas, which necessitate front-end development. Our best approach towards our happy customers is to offer following services:
Web Portals and Applications
Virtueinfo offers high-end web user interfaces drives user engagement and interface experiences to the next level, thus, resulting in the concrete growth of your business with the desired objective and achievement of goal. Our best practice is to use latest trending technologies for the purpose of creating stable, modern and high-performing assets of frontend that last longer on multiple devices as well as browsers.
Mobile-Friendly Applications
Our core team of mobile developers' works across on all mobile platforms and have stronger hold on creating appealing, fully-functional and complete brand-enhancing user experiences dependent on the expectations of client and their business objectives. The mobile applications that we develop are completely UX/UI designs soothing which works the best within your prime goal and are capable enough to uplift your corporate tactics.
Stay surfaced in an consistent changing technology scenario
De-escalate Flash and diminish Silverlight in favour of highly demanded HTML5 technology to empower 'write once, run anywhere' solution. Virtueinfo employs this open standard technology for migrating from age-old tools, resources to giving direction towards the functionality enhancement and function well your app during the shortening of load times and boost security and stability.
Influencing the best of nurtured Components…
We use Angular.js, an open-source web application framework, which helps in providing a support to client-side Model-View-Controller (MVC) architecture for the simplification of testing and development of rich HTML5-based applications.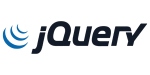 Our team of experts always deliver user engaging interactive web portal and applications with the features of stunning visual effects using JQuery, a cross-platform Javascript library that simplifies HTML for client-side scripting.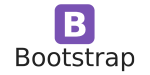 Virtueinfo strengthens Twitter Bootstrap, which is a go-to front-end development framework helping to deliver cross-device, responsive and cross-browser compatible portals and web-apps.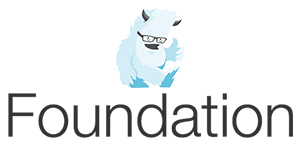 We shape your ideas into a structured web aesthetic format by using Foundation, the highly advanced responsive framework for front-end development with the capability of rapid prototyping.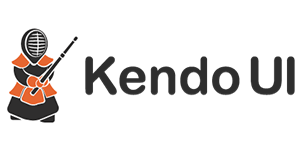 Virtueinfo utilizes Kendo UI, a widespread, yet lightweight jQuery-based tool for the development of modern web applications, soothing the in-demand data visualization project requirements.
…So you achieve your Goal…
Engage
The services offered by Virtueinfo gives you amazing experience with its visual designs that reflect your brand's identity. We merge visual appealing designs with simplicity to help you engage your customers for longer span of time.
Features
Our team delivers versatile applications and websites built according to your needs. We frame your intelligent ideas to reality while keeping every single possible future changes in mind.
Time-Frame
We strongly believe that the more period of time is the key to e-customer engagement and acquisition. For this reason we rely on the most suitable cloud platforms that ensure 24/7 your online availability.
User-Experience
It is very important to get homely experience for your customers while they visit your portal, website or an application. We believe in making the experience very easy and memorable by building friendly and consistent user interfaces.
Compatibility and Uniformity
We trust in getting success for your app based on its ability to run very smoothly anywhere, anytime and consistency plays the major part along with other factors. Appealing, responsive and dynamic, we build customized HTML-based solutions pushing your web to such extend where it was considered to be completely standalone application premises earlier.






Process stack of Frontend Implementation